The opening ceremony was attended by the President of the Russian Olympic Committee Stanislav Pozdnyakov, First Deputy Chairman of the State Duma, Honorary President of the ROC Alexander Zhukov, Minister of Sports of the Russian Federation Oleg Matytsin, three-time Olympic ice hockey champion Vladislav Tretyak, two-time Olympic champion in fencing Sofya Velikaya, multiple winners of the Games in synchronized swimming Svetlana Romashina, Vlada Chigireva and Alexandra Patskevich, Olympic champion in speed skating Svetlana Zhurova.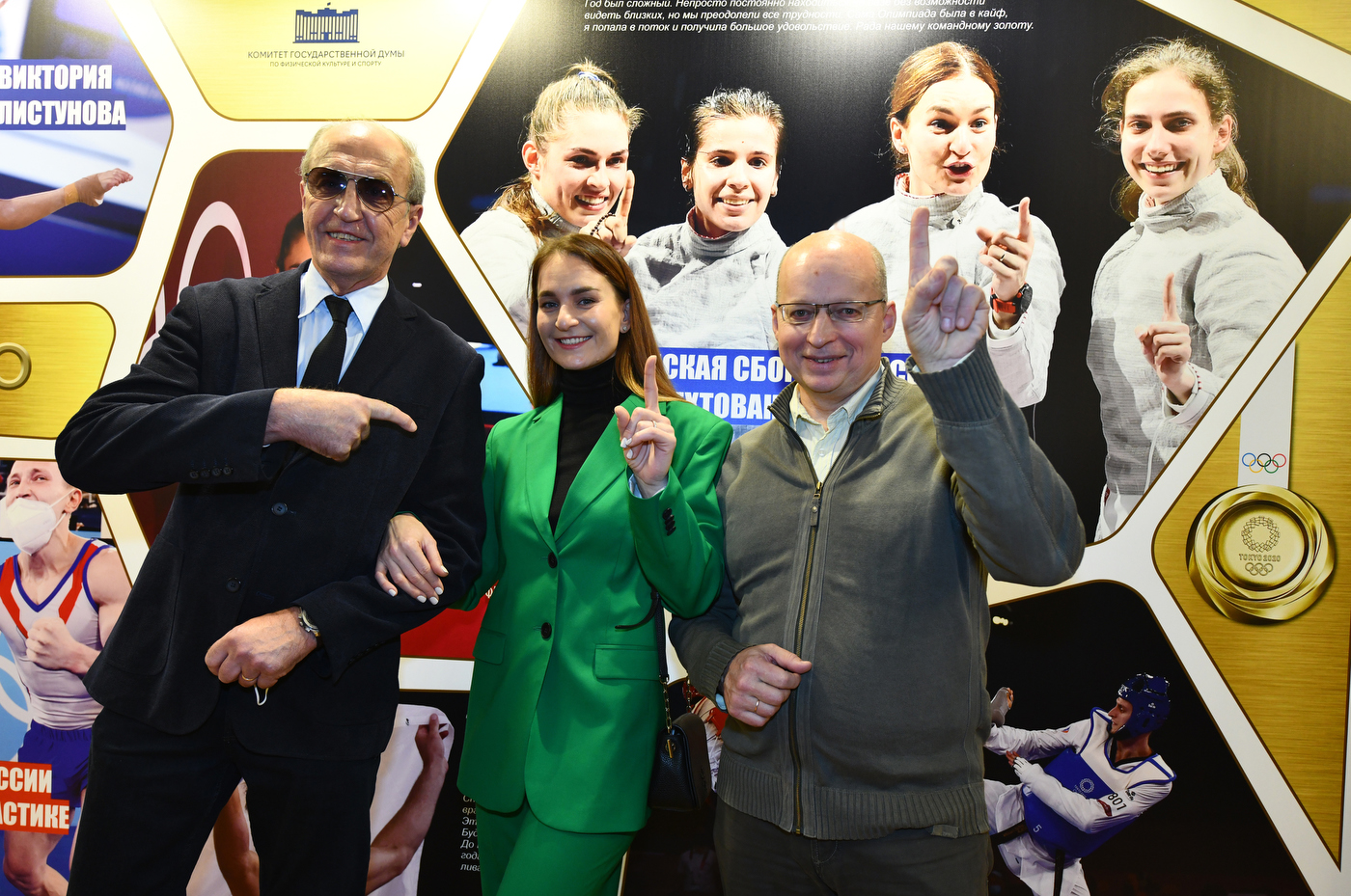 Famous Russian photographers Sergei Kivrin and Andrei Golovanov were the authors of the frames, which captured the most significant moments of the Olympic Games. These pictures perfectly convey the dynamics of the competition, the intensity of passions, the will to win and the joy of our athletes from achieving their cherished goal.
"Thanks to these wonderful photographs, we have the opportunity to plunge into wonderful moments that have already begun to be forgotten," said Svetlana Romashina.
"Time has flown by very quickly, and the Tokyo Olympics have become the story that this exhibition reminds us of. Our excellent photographers deserve special thanks. You catch moments that athletes sometimes don't even remember: seconds of joy, happiness and emotions ", - Sophia Velikaya.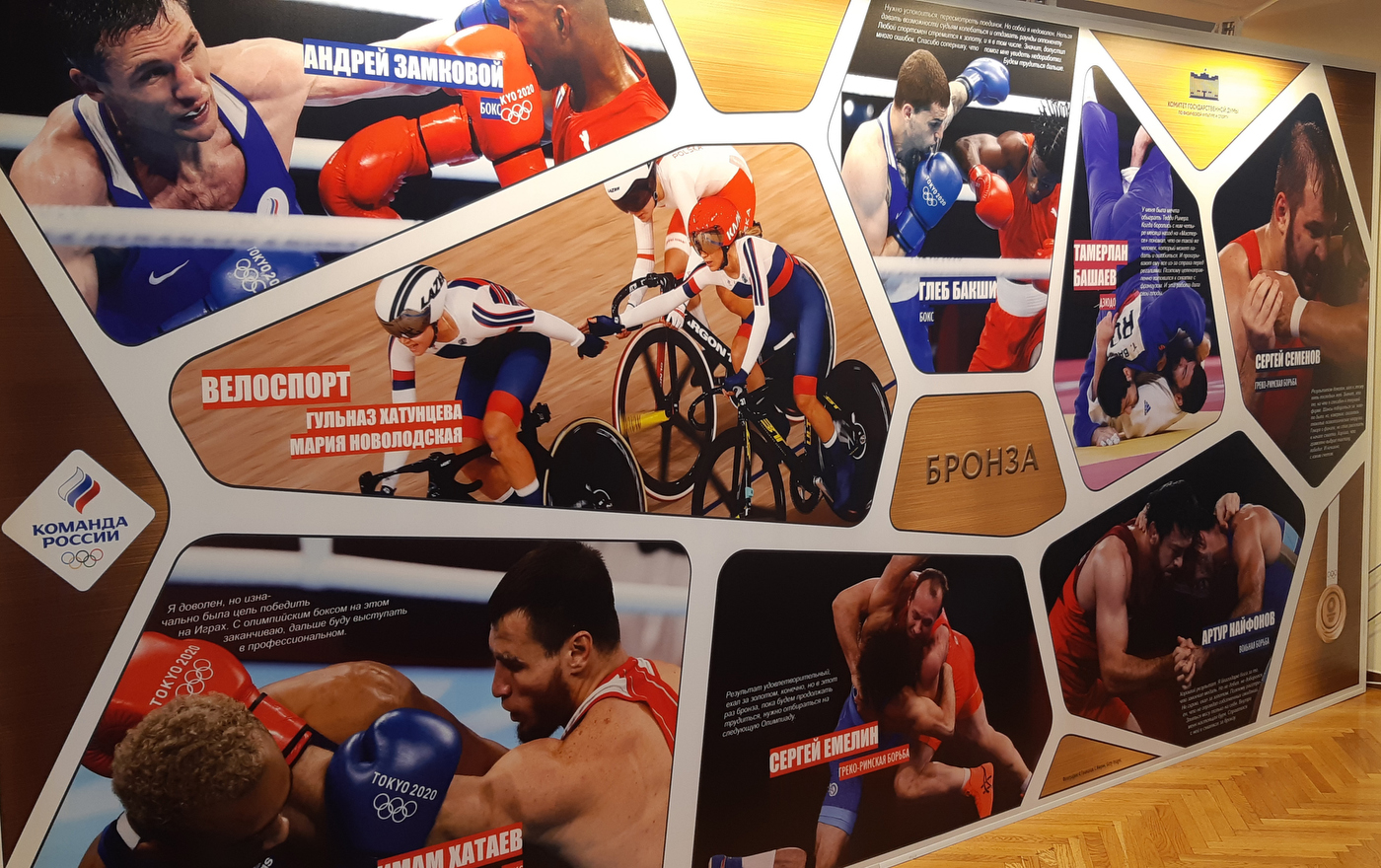 "There were no spectators in the stands, and only TV crews and photographers could watch the competition live. Thanks to their skill, today we can enjoy these wonderful moments again and again ", - Stanislav Pozdnyakov.
"It's nice to relive the happy moments of our performances and victories, looking at the photographs," - Aleksandra Patskevich.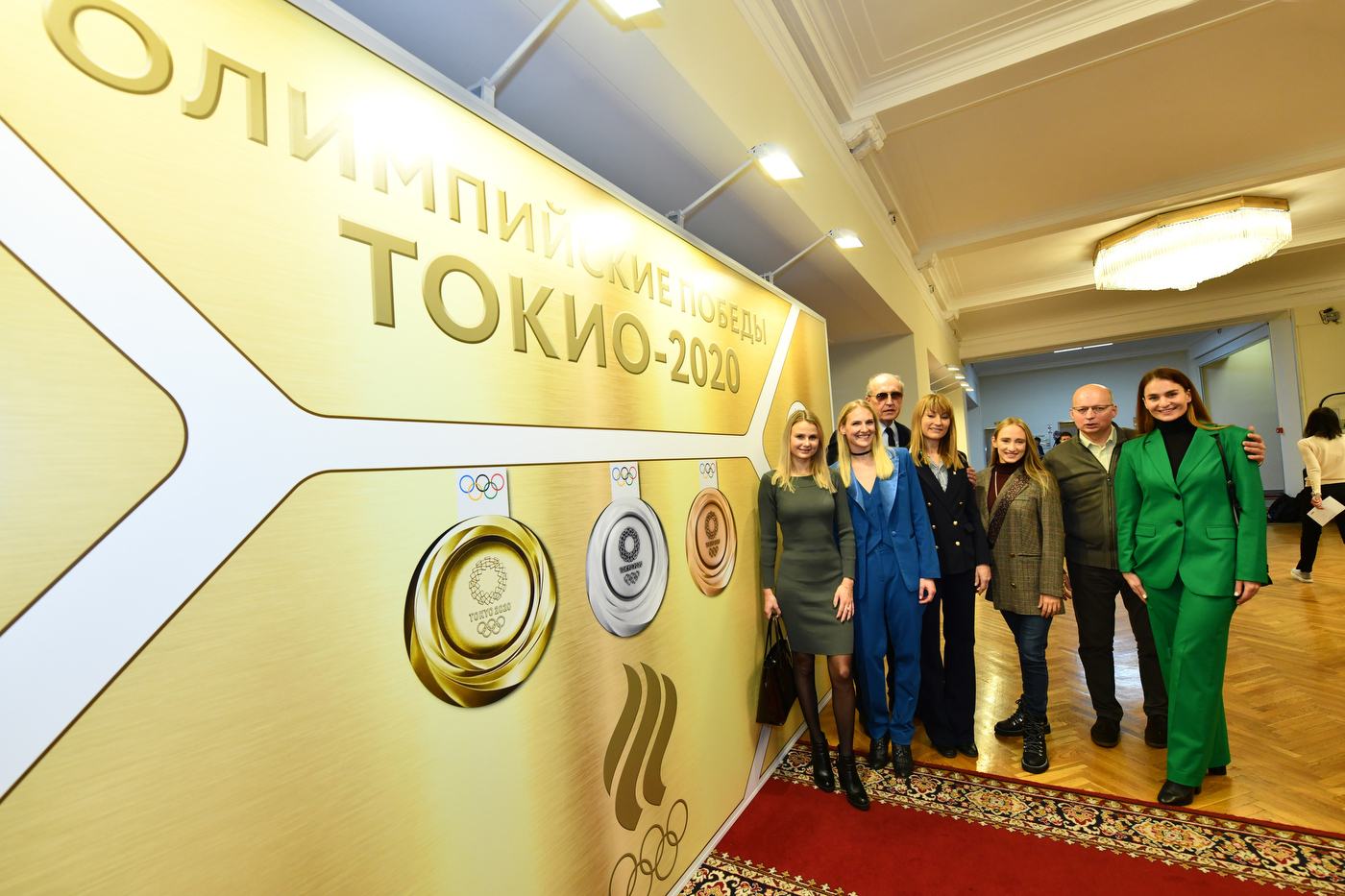 "Looking at the exposition, I understand what a long way we have all come. Thank you for your support and for another opportunity to plunge into these memories. Now we are rooting for our colleagues in winter sports, who, I am sure, will show no worse results in Beijing, "- Vlada Chigireva.