Communication with famous photographers in itself caused great interest, in addition, the Gagarin Cup, exhibited at the Canon company stand during the days of the forum, was the object of general attention.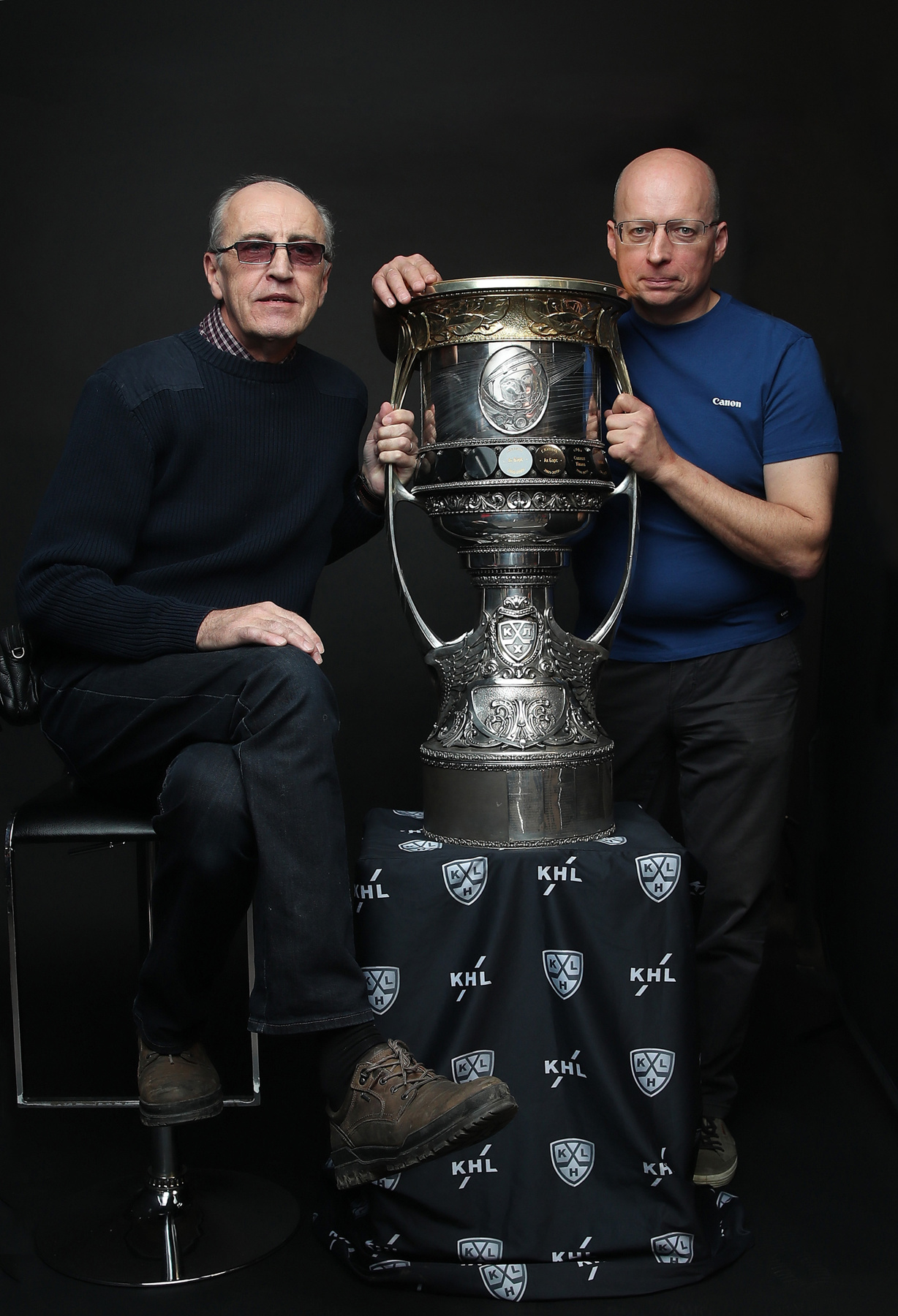 "What do we expect from hockey shooting?" We are most interested in the behavior of a person on the ice; this is an important point. Entering the jury of the joint competition of the KHL and Canon, we look through many shots and see that the photographers, while watching the game, are often looking for an interesting situation: maybe they are lucky, but maybe not. Therefore, a good reception is not to shoot a game, but a separate hockey player, to follow him. Personally, I am interested in a person who is in an extreme situation. It can be shot in various angles, in addition, the organizers often come up with elements of the show, which also turns out to be used, "said Sergey Kivrin.
As part of the master class, brand ambassadors of the company noted an important point related to the fact that photographers need to look for images that can remain in memory for many years.
"In English, photography is indicated by the word" image ", which is translated as" image ". In this case, not every shot is an image. Photographers have completely different tasks: someone needs to do everything faster, someone to catch a crazy frame that will be used in print production, at exhibitions. It is the person who takes the exhibition picture, and is looking for images. And such cadres live longer than momentary fixation of the moment, "continued Kivrin.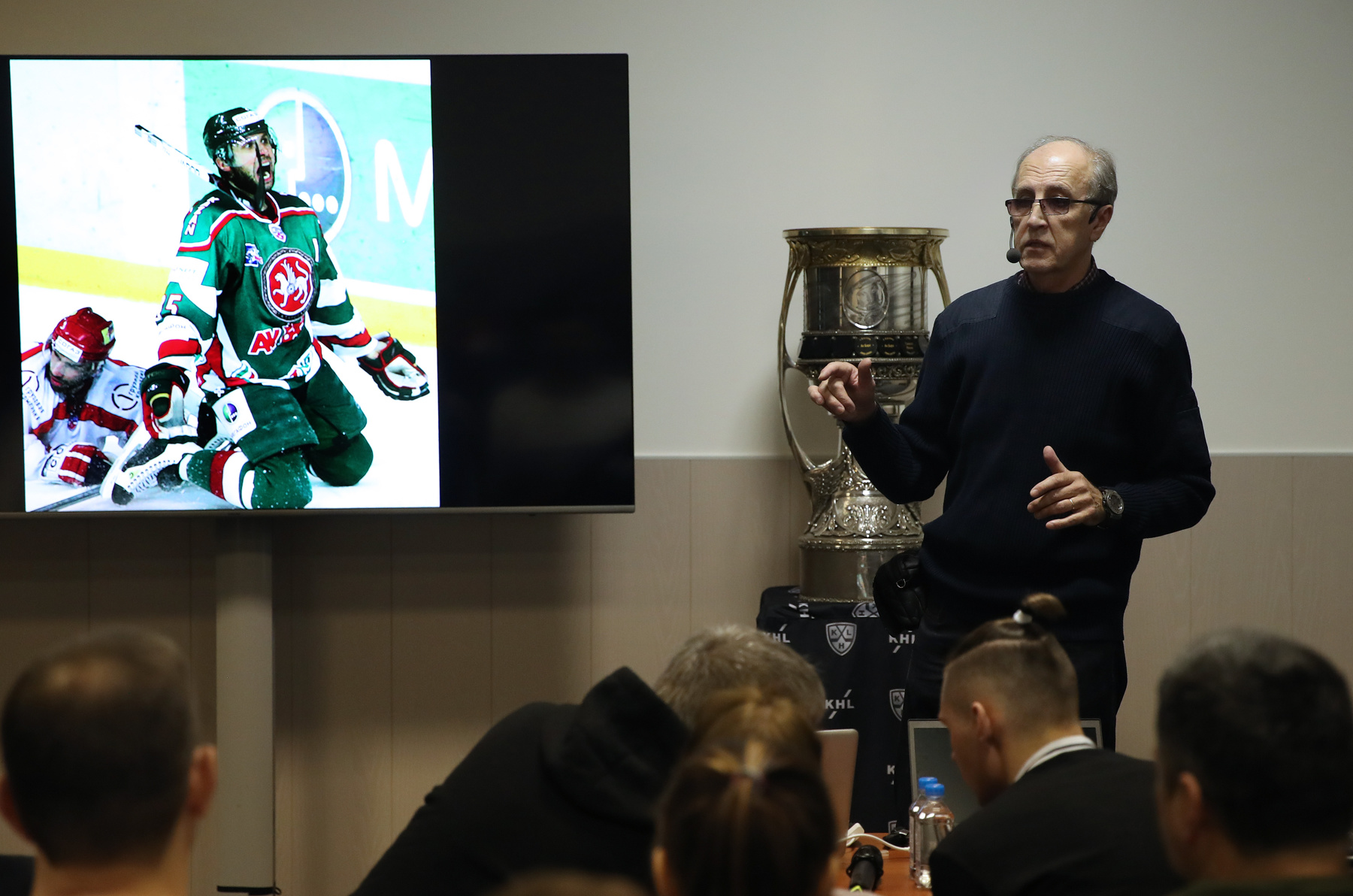 In addition, the question was raised staged frames, with which you can show the relationship of cities with a sporting event."Try to make such shots the most believable so that they correspond to reality. The Gagarin Cup was taken to different places, it got into different situations. And even ideas that seem awkward at first glance can give a good shot. "
 Masters of sports photography also noted the importance of building a photographer's relationship with players and teams, as well as preparing for the games themselves."It is important not only to know the exact time of the start of the match and take a comfortable position in time. You need to know the traditions of the teams. For example, joy after victory is an important component of the game. In addition, good shots can be made in the mixed zone, seeing nearby, close-ups of people who have given all their strength and emotions for success. Therefore, it is not necessary to rush to leave with everyone at once, it is after the end of the match that the opportunity to make images is given. "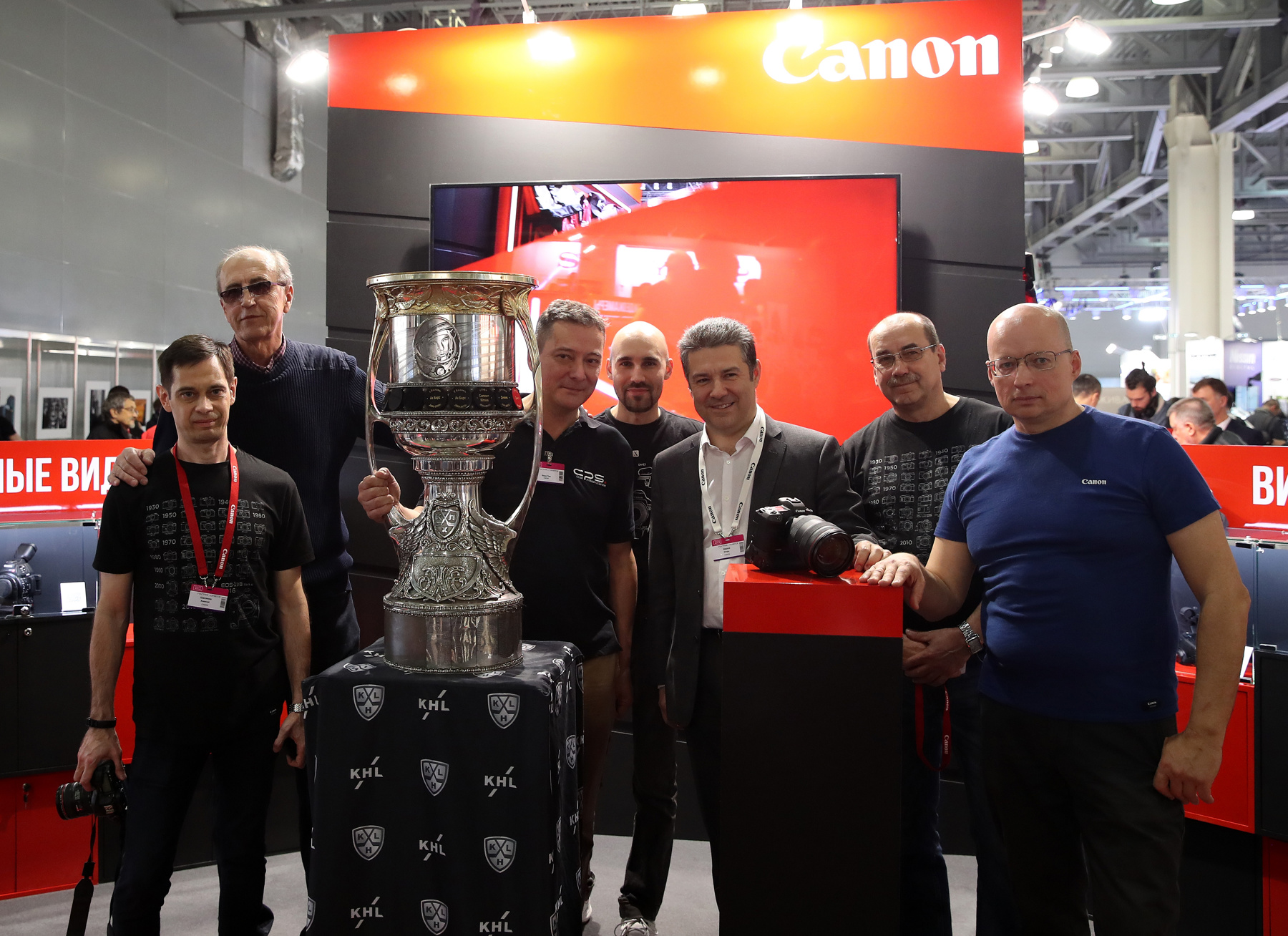 https://www.khl.ru/news/2019/04/13/438302.html?fbclid=IwAR2BDK1TwOpurdohyKVjn3iXZz2wrd0YOJjwNb5KhQpAmUryTcKJIeN1zbs