FISU and the Directorate of the XXIX World Winter Universiade in 2019 in Krasnoyarsk conducted the first in the history of the Winter Universiade educational program "Young Reporter» (U-Media).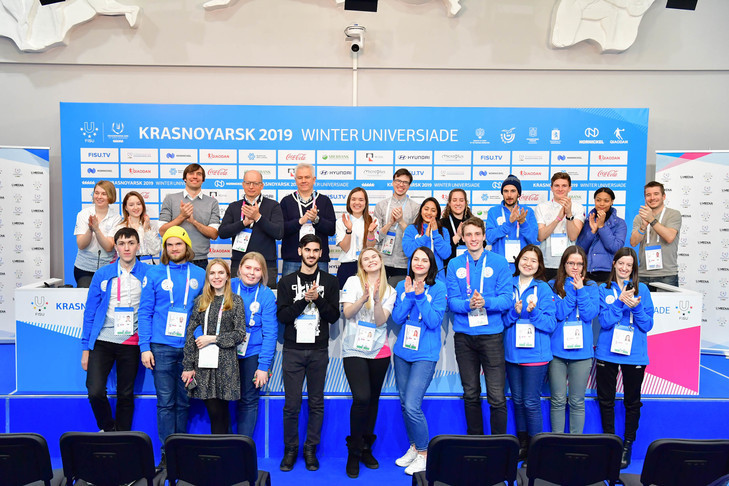 The preliminary competition was held by 18 people: 6 beginning reporters from Canada, Great Britain, USA, Australia, the Republic of South Africa and Nepal, as well as 12 journalists from different cities of Russia - Moscow, St. Petersburg, Barnaul, Magnitogorsk, Pskov, Arkhangelsk, Lytkarino and Omsk.
The educational program was compiled with the current trends in the development of sports media. So young journalists were trained in one of the directions: "reporting", "photojournalism" or "online media". The main focus of the program was on creating content for social networks about the progress of the Winter Universiade-2019 and preparing its own reports for the periodic edition of the Student Games.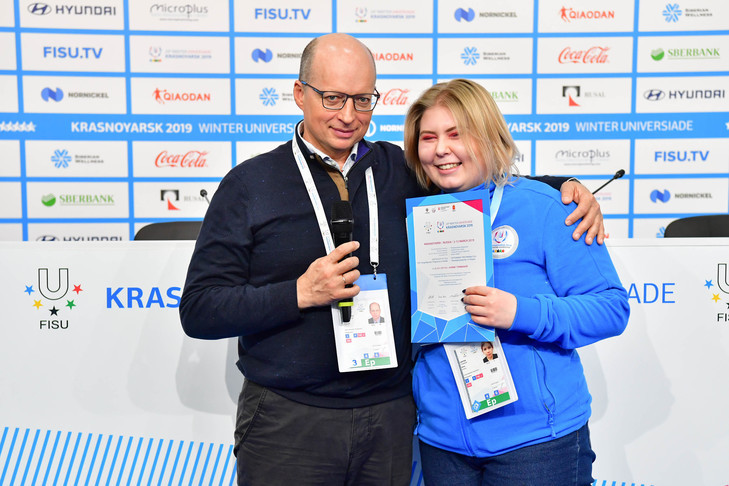 For all participants, lectures and master classes from experienced international and Russian specialists were organized, as well as working sessions and practical exercises at the sports facilities of the Winter Universiade-2019 under the guidance of experienced mentors.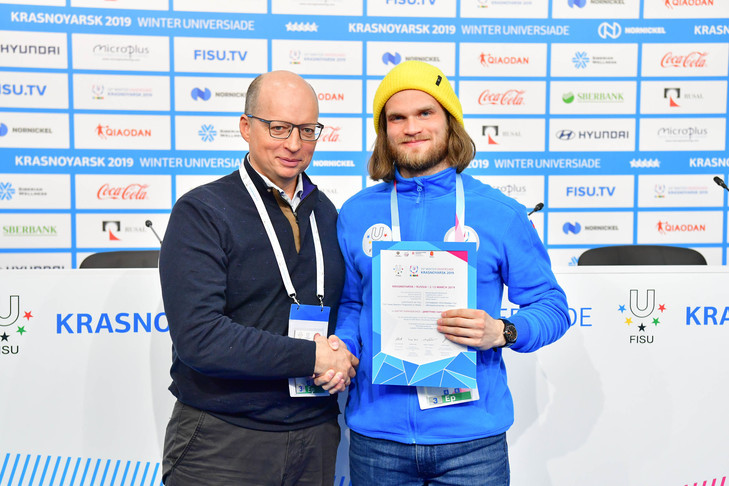 Michelle Belanger, a freelance communications specialist from Canada with experience in the sports association U Sports Canada, became the mentor of the foreign young reporters, and sports journalist, chief editor of the Match TV site Evgeny Dzichkovsky, who covered seven Olympic Games, was involved with Russian participants. and photographer Andrey Golovanov, who worked as a press photographer at many world and European championships, as well as at the 13th Olympic Games.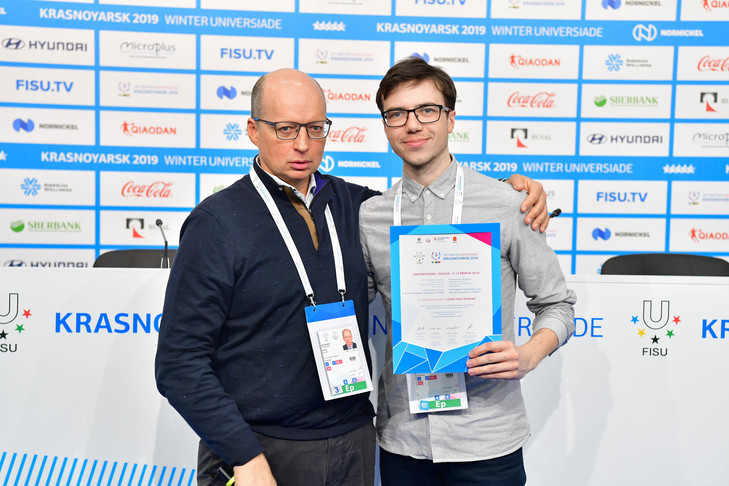 Well-known sports journalists were chosen as lecturers of the program, such as Brian Pinelli, correspondent for the Around the Rings online edition, Vasily Konov, executive director of the Rossiya Segodnya IIA, well-known sports photo reporter Sergei Kivrin, sports director of the Krasnoyarsk Yenisei football club, Denis Petrovsky, and director of working with partners of the social network "VKontakte" Konstantin Sidorkov.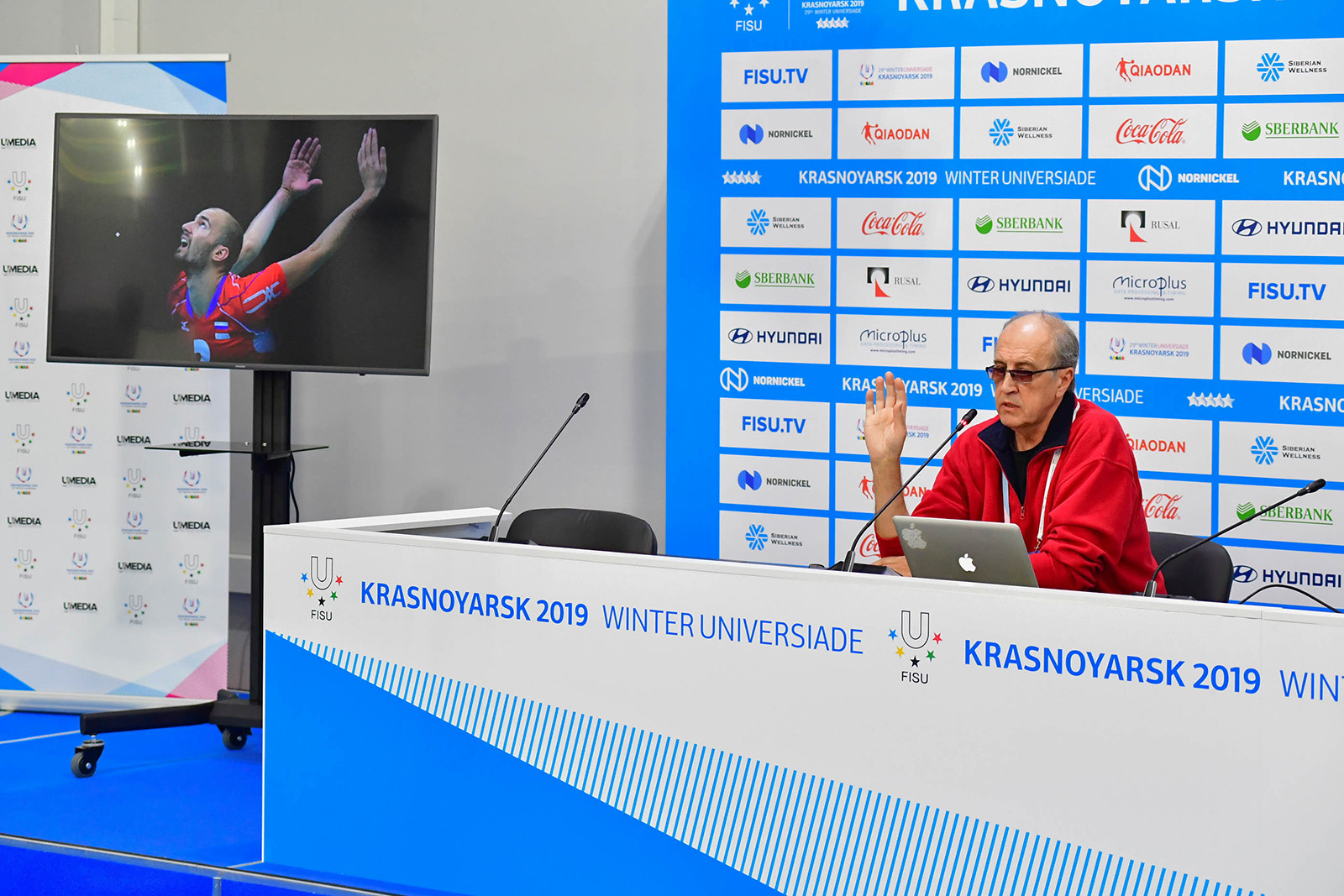 Sergey Kivrin gave two lectures: "The meaning of the image in sports photography" and the "Choosing a shooting point and the value of the background."