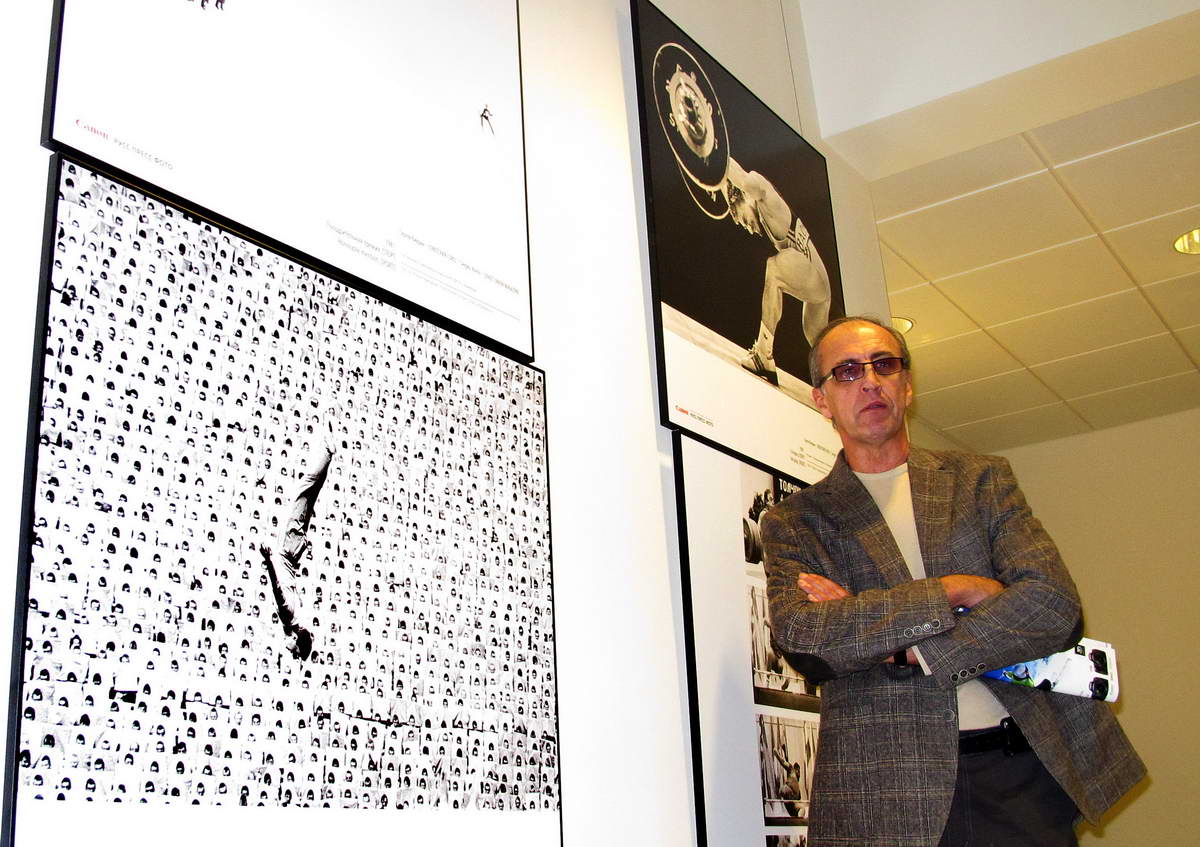 November 16, 2011 with the support of "RUSS PRESS PHOTO" at MEC "Worker and Collective Farm Girl" an exhibition "PHOTOS OF RUSSIAN AND SOVIET CONTEST WINNERS WORLD PRESS PHOTO 1955 - 2010" and the presentation of photo album 'GRAND PRIX OF RUSSIAN'. She was presented the work of Russian photojournalists who have received major awards in the world's most prestigious World Press Photo contest for 45 years, that is, from its very foundation.
At the opening of the exhibition came to the authors of shots, chronicles of Soviet history in photographs. Among them were leading photojournalist RIA Novosti, Vladimir Vyatkin, who participated in the contest about 37 times and became a six-time winner, a gold medal of the competition and the well-known photographer, Boris Kaufman, photographer and author of six photobooks Sergei Lidov, a famous Russian photographer Sergei Kivrin sports, Igor Gavrilov, whose pictures are published in prestigious journals, and many others. It is also specifically the opening ceremony came from Chelyabinsk Sergey Vasilyev - one of the photographers, who won the "Golden Eye" four times.
"We live in a time when there is a loss of values, and values ​​disappear from our country, both literally and figuratively. There comes a kingdom of dullness and lack of professionalism. Mastery was in the shade. This exhibition - the holiday of Soviet photography. Present! Yes, there was communist propaganda but professionalism was high, "- said Sergey Kivrin.