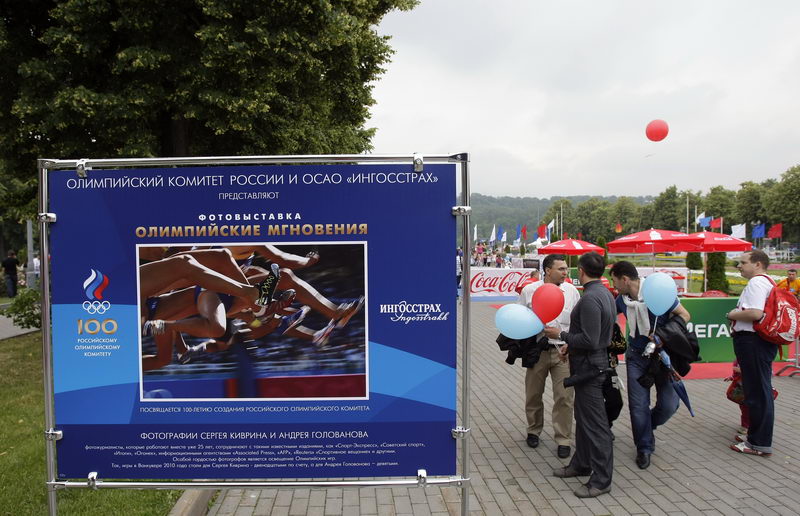 Olympic Day was held across the country. In each region, in tournaments, sports days, festivals, charging, or master classes. ".." Olympic Day is celebrated around the world. It promotes the ideals of Olympism, the development of Olympic values, the strengthening of international sporting relations. Our country has celebrated XXII All-Russian Olympic Day. And this year it is dedicated to the 100th anniversary of the formation of the Russian Olympic Committee. Our task is to unite all of Russia, to draw attention to the sport and lifestyle of an increasing number of people to remember the brightest victory and continue the glorious tradition of sport in our country. "- The president said the ROC Alexander Zhukov.
The main festival venue in Moscow on June 25 was OK, "Luzhniki". In the holiday program, "Olympic ABC", developed by the Organizing Committee Sochi-2014, held Larissa Latynina, Elena Dementieva, Alexei Voyevoda. Avtorgaf can be obtained from all participants Champions Elena Vaytsehovskoy, Galina Gorokhovaya, Oxana Ermakova, Maria Mazin, Vladimir Markelov, Yulia Barsukova, Irene Poltorasko, Alexey Kudryavtsev, Dmitry Volkov, Yelena Azarova, Olga Brusnikina, Mark Rakita, Lilia Nurutdinovoy, Ludmila Kondratieva , Yuri Kashkarova, Tatiana Gorbunova, and many others. In a friendly football match between the champions from different sports, and artists took part Alexei Nemov, Alexander Lebzjak, Ilya Averbukh, Fedor Cherenkov, Dmitry Svatkovsky, Ilgar Mamedov, Nicholas Gulyaev, Victor Zinchuk, Sergei Kristovskiy. At the gate stood a legendary Rinat Dasa.
Under the open sky held a photo exhibition "Olympic moment", where with the support of "Ingosstrakh" were presented 100 works by well-known sports photographer Sergei and Andrei Golovanov Kivrin. Coverage of the Olympic Games of the pride they have worked on the Olympic arena last 12 games.